Uzbek Modern

Publication, First Edition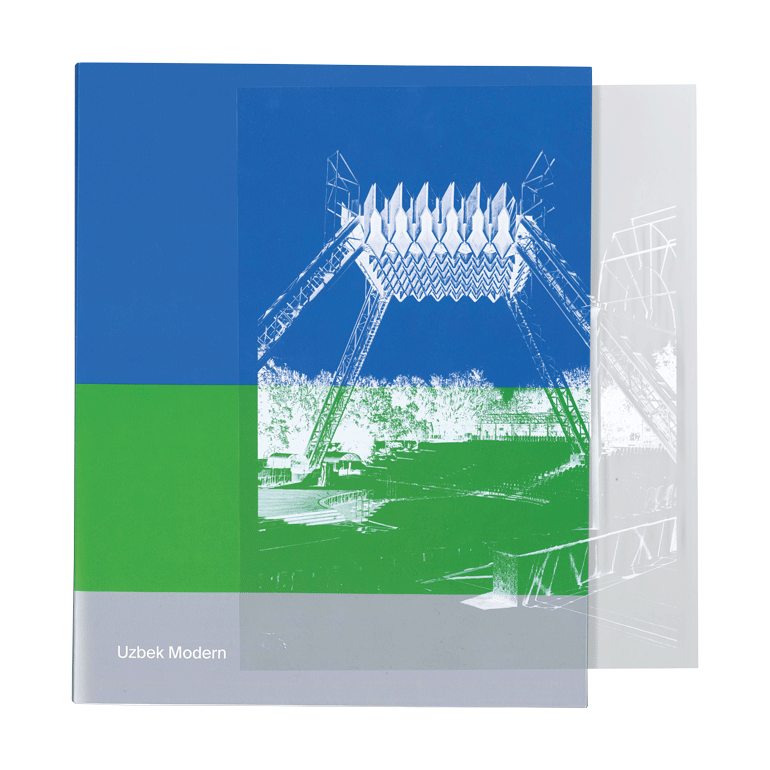 Softcover with dust jacket, 150 pages, 22 x 27.5cm,
looseleaf transparent insert (1 of 4)
Printed in Melbourne, Australia
ISBN 978-0-646-85469-4
Designed by Louis Grope
Available at the following book stores:
Metropolis Bookshop - Curtin House, Level 3/252 Swanston St, Melbourne VIC 3000

Perimeter Books - 734 High St, Thornbury VIC 3071
Exhibition

Feb 24 - Mar 03, 2022 at Oigåll Projects
Oigåll Projects present Melbourne (Naarm) based photographer Nic Ojae reporting on the state of fleeting and forgotten Soviet architecture and its interface with the historic context of Central Asia through UZBEK MODERN; a solo exhibition accompanied by photographic book launching the 24 of February - 03 of March.

Nic captures Soviet modernism existing in patches in bygone cities, where oriental adornments sit beside cosmic structures of the forgotten era. UZBEK MODERN documents his time on the Silk Road, dotted with futuristic welcome signs which provide an intermittent reminder of the former Soviet presence, and appear otherworldly in the otherwise sparse environments of the de-industrialised towns.

Across this series Nic captures both a life and time hidden to western capitalism. Situating the viewer into a space of observation, exploring what was once the fourth largest city in the Soviet Union.